The Jewel Of The Week is always fun to choose. We couldn't take our eyes off this stunning custom diamond bangle posted by PS Member Missie1. As you all know we love diamond rings but a diamond bangle is just as pleasing to the eye. So it's a yes from me. I love bling at the wrist and we all know, diamonds can make any outfit pop.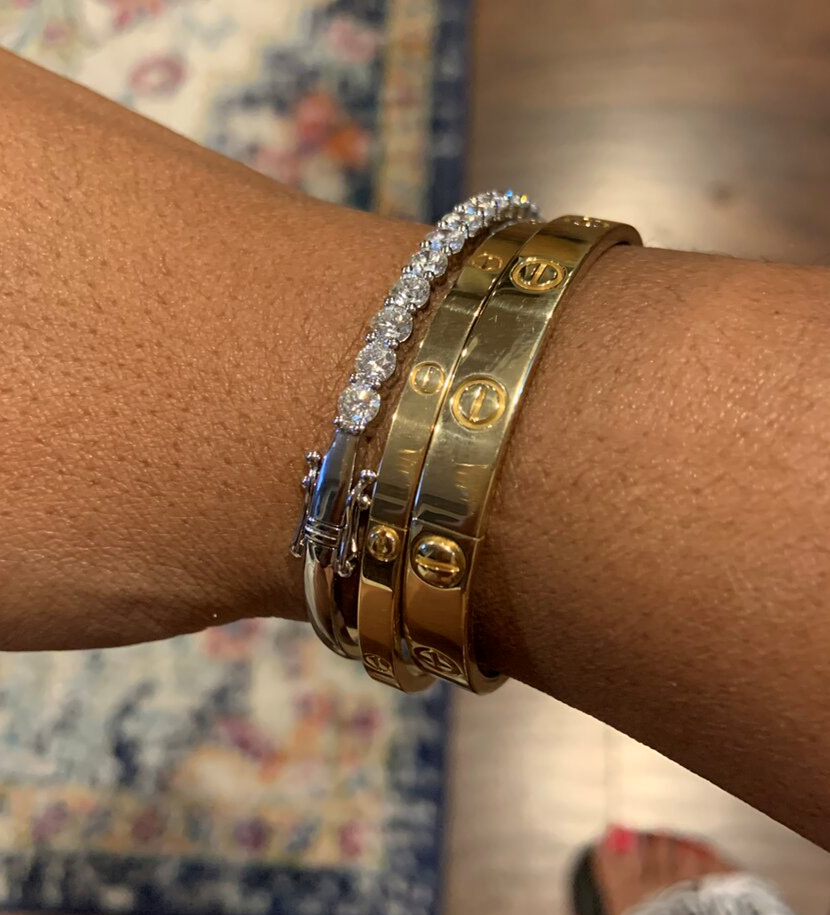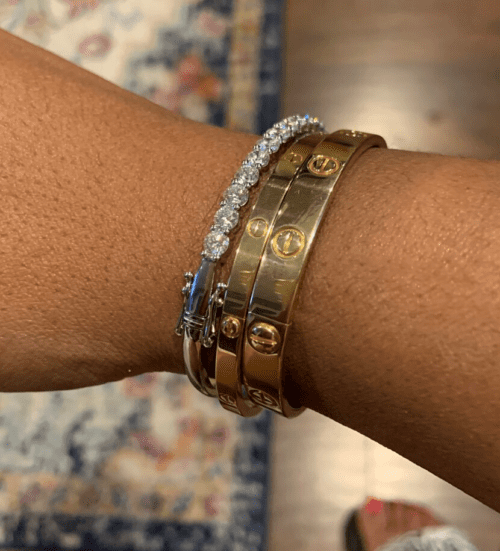 Stacked with love- Cartier love bracelets that add another dimension to the overall look! I am absolutely jealous of this stack and I know I am not alone. The custom designed bangle came out absolutely magnificent! She was not 100% sure about the size of the diamonds, but I think this ID Jewelry bangle is perfection.
THE STATISTICS:
Total Carat Weight: 3.60 (18 x .20cts)
Cut: Oval
Color:  I
Clarity: SI1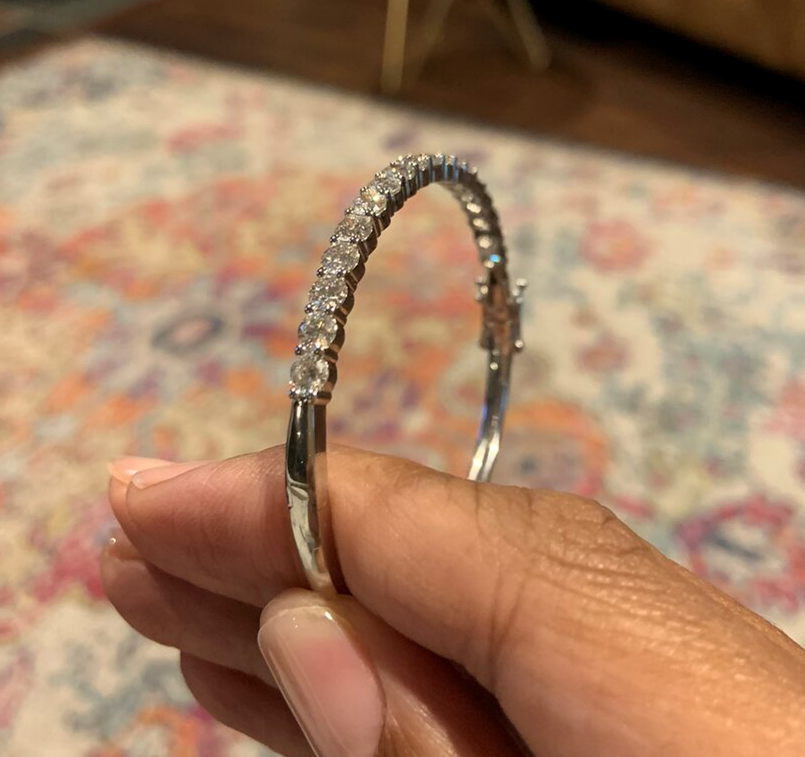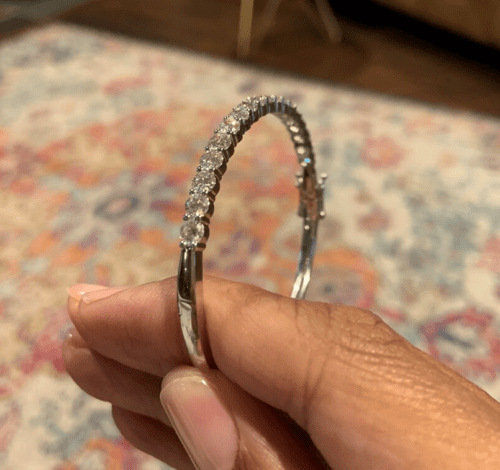 Congratulations on this fabulous new addition. Thank you for sharing this with us!
Let Missie1 know what you think of her new diamond bangle in the Comments section below.